What goes up must come down.
After 5 long months of using Setapp for my Mac app needs, they've decided to creep to iOS. To use an app in iOS, you'd have to register your iOS device as an "extra seat." What used to work on iOS "for free" — such as Ulysses — will stop working unless you register your iOS device. So that's $15 for my Mac, iPhone XS, and iPad Pro.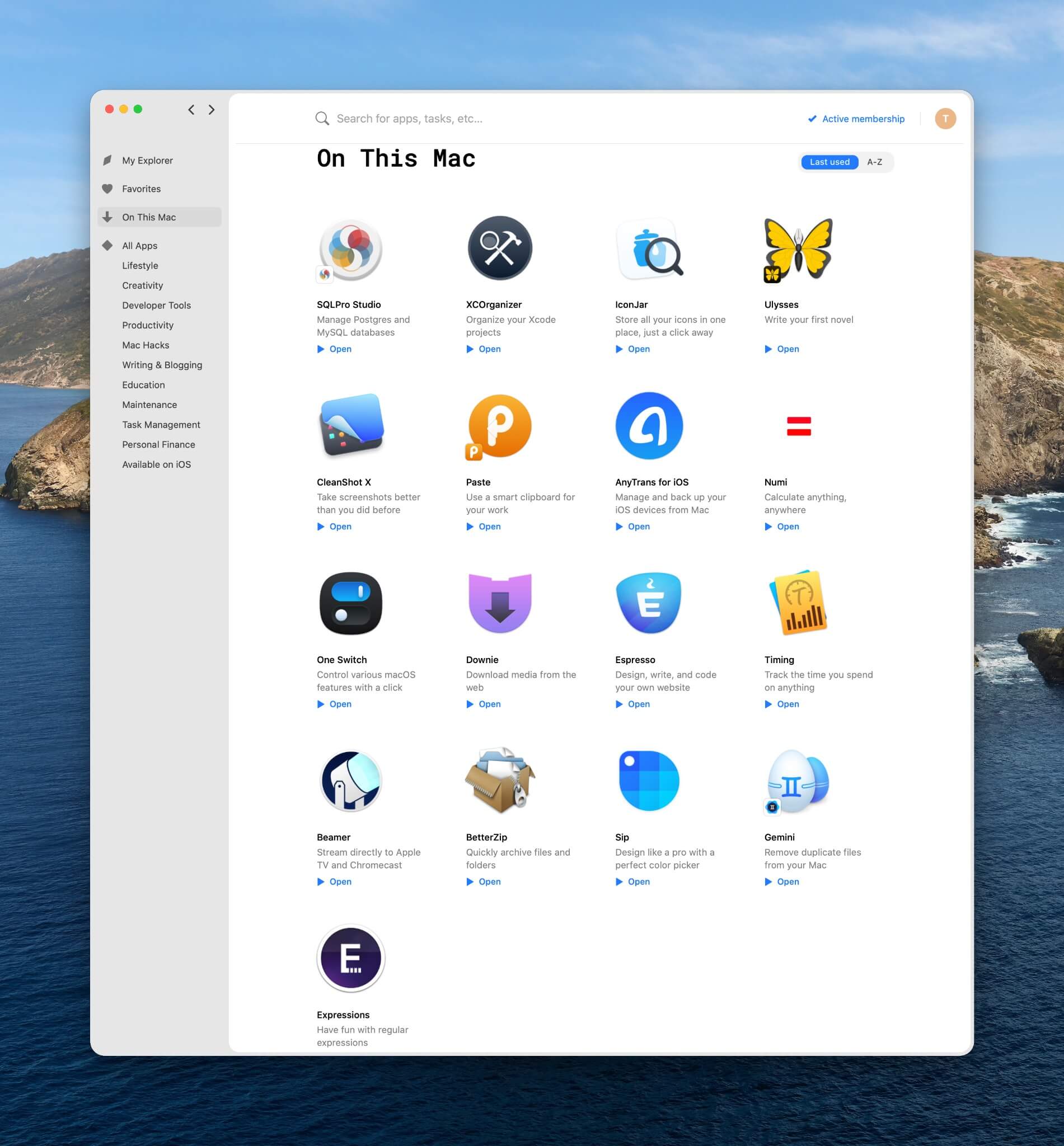 All my installed apps, before I did the cleanup and account cancellation.
This new pricing model also made me give a hard look at what I've been getting out of Setapp:
Ulysses is definitely the No. 1 app I use regularly. To replace Setapp, Ulysses is US $6 / month, or US $50 / year.
Timing Pro will rank No. 2 — it gives me a good sense of how much time I spend on each project. However, I have an old license that would work on a previous version indefinitely.
CleanShot X — something I'd miss but can totally live without.
IconJar — something I'm prepare to pay upfront. It's €30 or about US $45, or $2 a month assuming it lasts me two years.
Paste, ToothFairy, Bartender 3, MindNode, Downie — I've paid for them before and they continue to work. (The old version of Paste is actually bug-free and is rid of the cloud sync bullshit, so that's actually a step-up.)
The rest are either tool apps that can be replaced with a webpage (Regex builders, text-based calculator), things that are not up to my taste or standard (Espresso, the website developer tool, has no dark mode support; CodeRunner 2 looks great until you realize how stupid their indentation algorithm is).
This is also a good reflection of the lineup of Setapp's offerings: there are a few very good niche apps you'd be willing to pay big bucks for; then there are the rest: small, "clever" tools that only shines with their fully skinned user interface.
I'm done 🙂️