July 10th — Stanley Glacier is a hiking trail in Kootenay National Park in B.C., just half an hour drive from Banff.
The beginning of the trail was very quiet — so quiet that we clapped our hands and chatted loudly to make sure not to make wildlife encounters. But soon there are people getting down, and we run into more groups along the trail.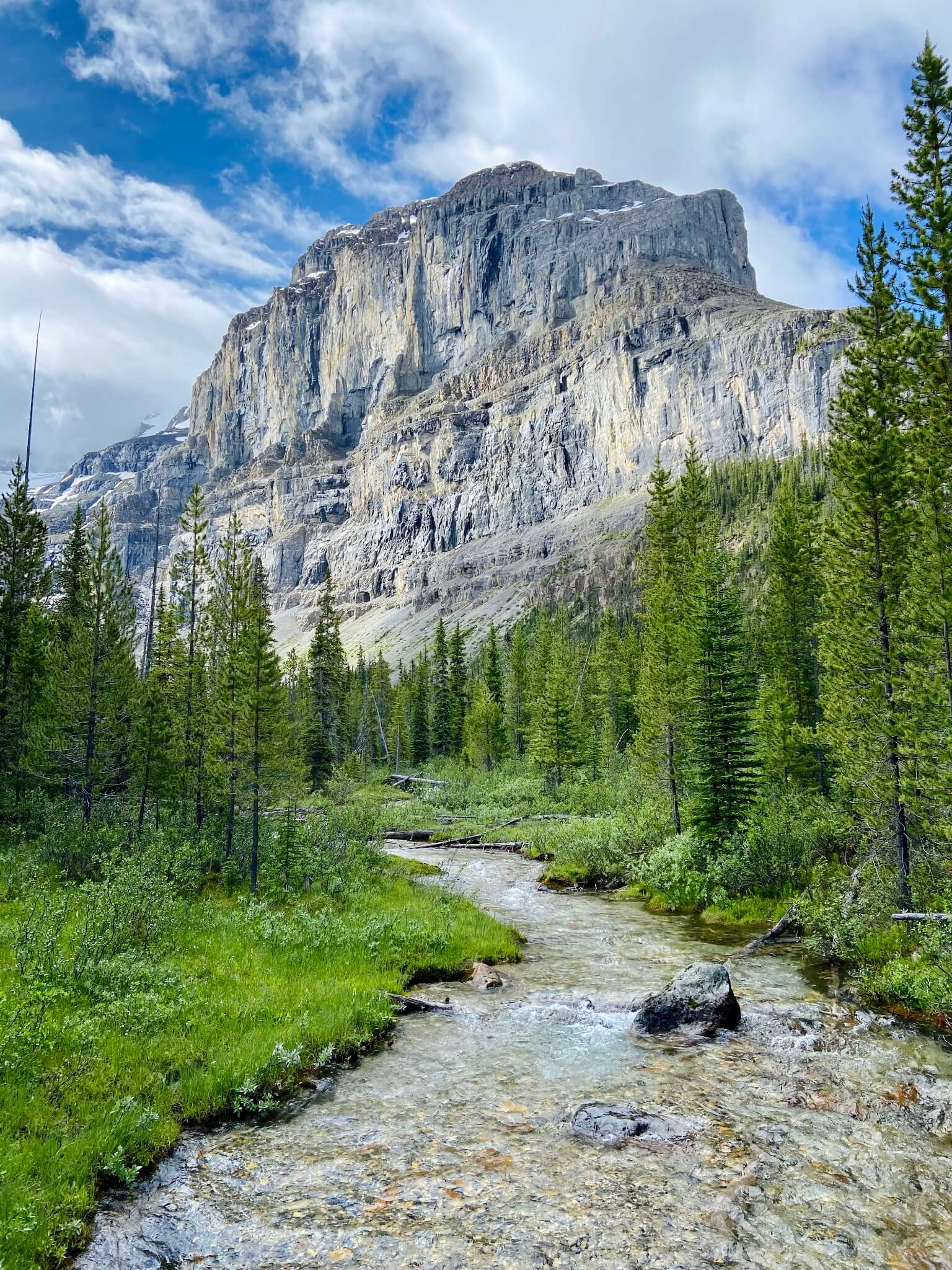 The creek of the glacier valley.
After a mild but steady ascent, vegetations subsided. The path transformed from dirt road to rock piles. This was where a lot of groups were taking a rest, and some made it their point of return — you could get a great view of Stanley Glacier already anyway.
But we trudged forward. The tiny rocks made for very slippery terrains, and the slope did not help at all. The second half of the trail was also where the slope picked up; what had been an easy walk in the park became proper trail hiking.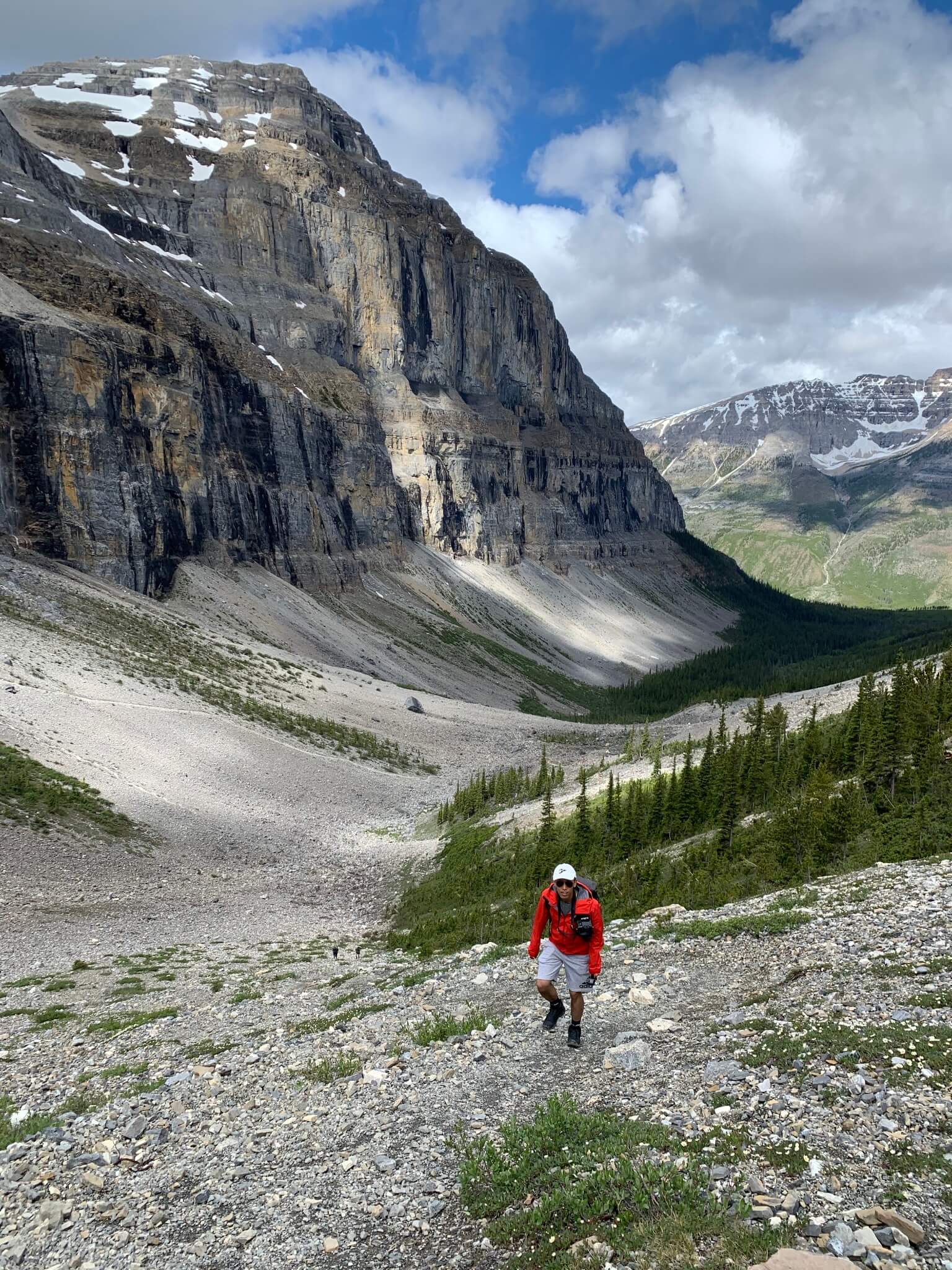 MX hiking up Stanley Glacier.
After about an hour and half since the end of the woods, we reached the top of the trail — a lookout in the middle of the glacier valley. From there, we were able to see the woods that we came from.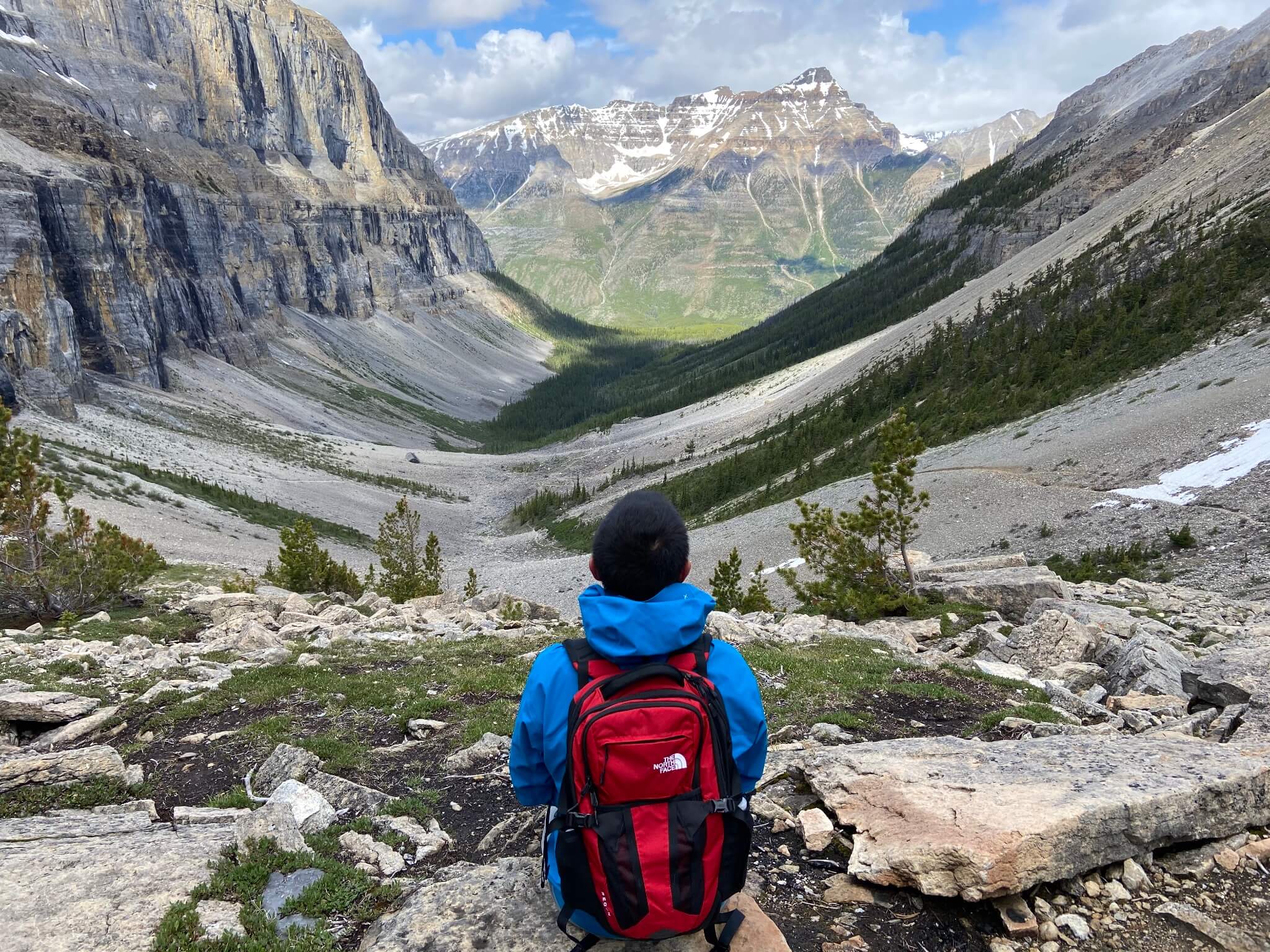 Overlooking Stanley Glacier at the end of the trail.
The maps on All Trails said we could make a loop and head back from the other side of the valley, but we were stopped by a creek along the way. Considering that the views were not much different, we just backed up the same way. We met a dozen groups hiking uphills on our way down, and the parking lot had been full by the time we got down.
With 600 m ascent and 11 km round-trip distance, Stanley Glacier Trail is a proper day hike destination. The second part of the trail proved more challenging, but totally doable with care. The reward is a stunning view into the glacier that you don't really see much elsewhere.