While IKEA is a treasure trove, I never managed to find a good storage solution for my kitchen sink — for the sponge, towel, dish soap, and the brush.
That was until I came across Joseph Joseph at a friend's house. I ended up buying this sink caddy to put away the sponge and tower, and saved some previous countertop space. Another option for you may be the countertop caddy.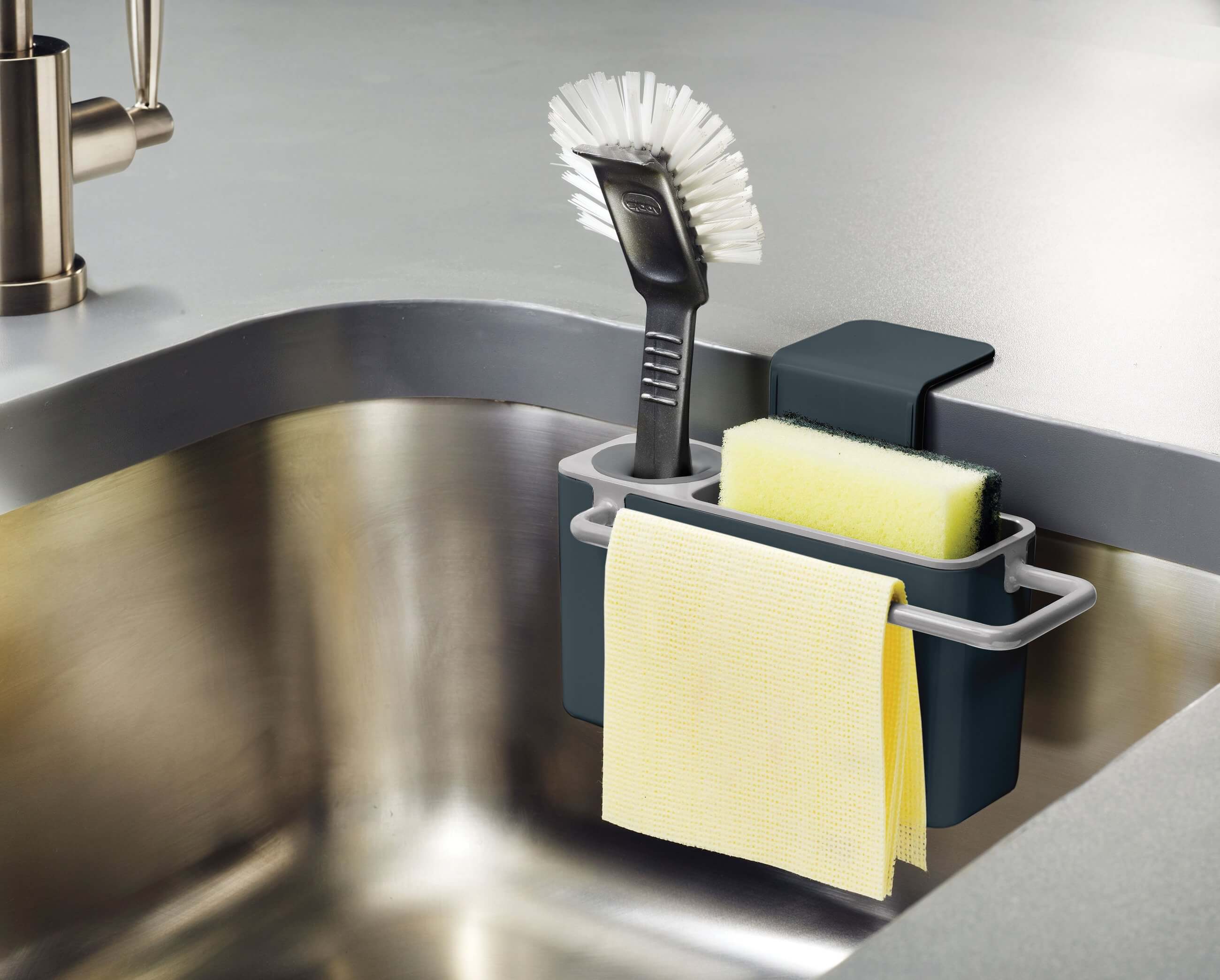 Joseph Joseph Sinkaid Caddy. © Joseph Joseph.
Joseph Joseph specialises in home living products in the kitchen and in the bathroom. Their well-thought-out products are meticulously designed, and are much less generic than the best offers from IKEA.
In the past month, we've also got the stackable colander set, as well as the ice tray that allows easy breaking of the ice cubes.