July 9th — We hit every green light during our time in Banff, and took Johnston Canyon off the list because of its closure. For the extra day, we drove back to B.C. and into Yoho National Park for the day.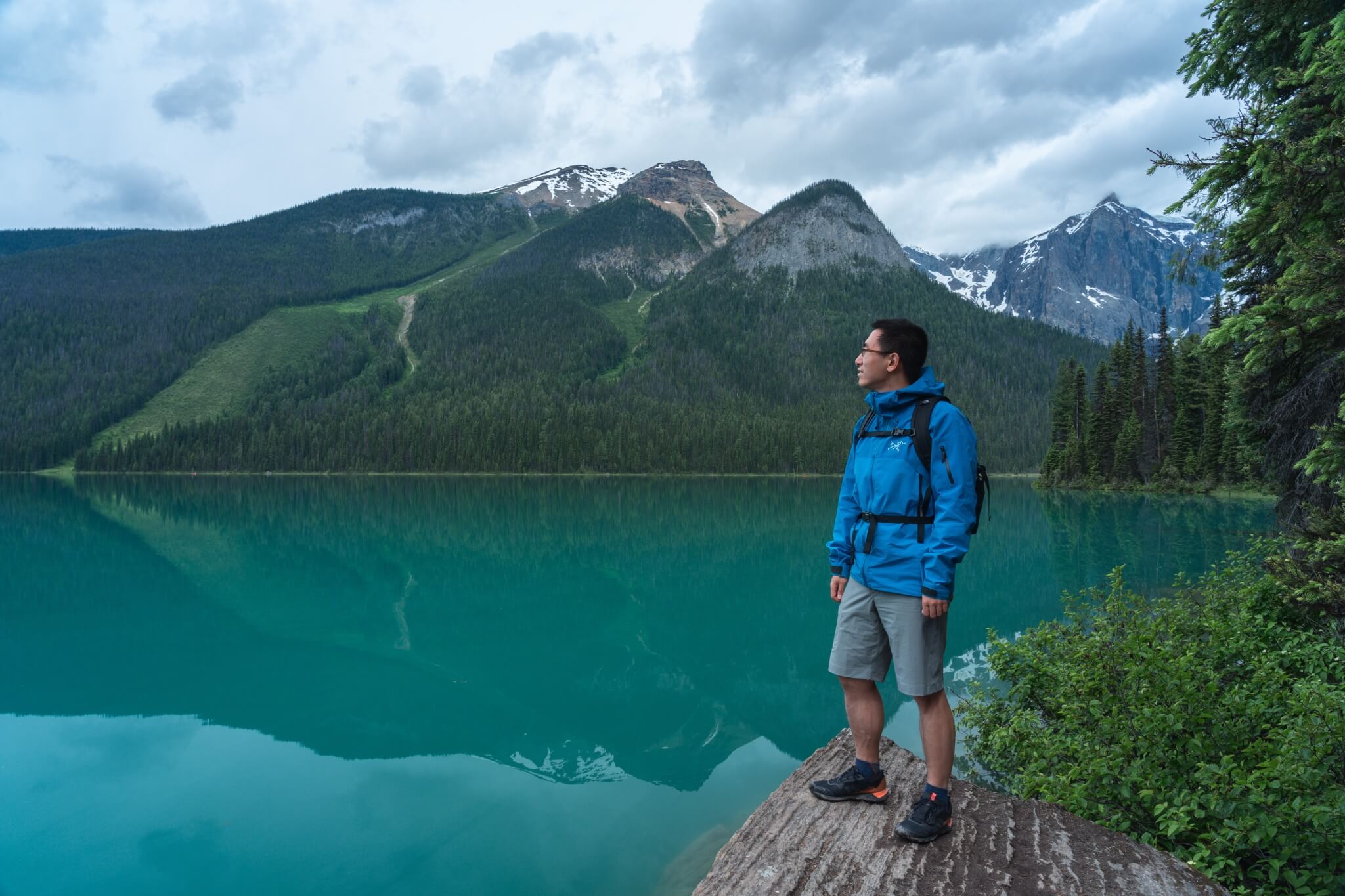 The mirror-like water of Emerald Lake.
Emerald Lake is a remote and peaceful lake in Yoho. The entire loop trail along the lake shore was short of 6 km, and barely had any elevation change. The water was mirror-like as there was no wind for the day (it only drizzled for an hour or two).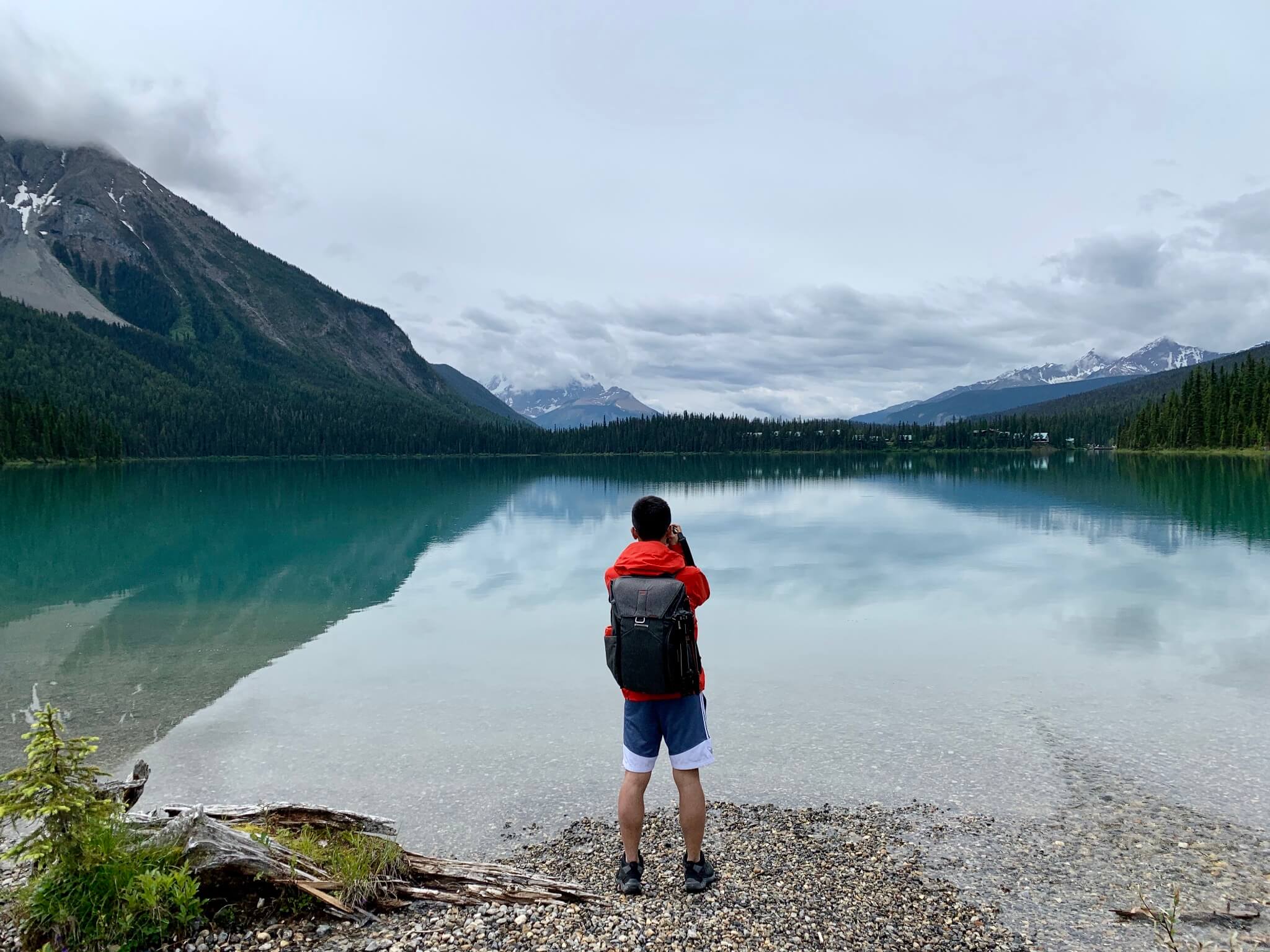 Emerald Lake from the fan of the inlet river.
On the other side of the lake was the fan of the inlet river. The entire hike was very easy and took less than two hours to complete. It was a nice rest before we head up to Stanley Glacier the next day.