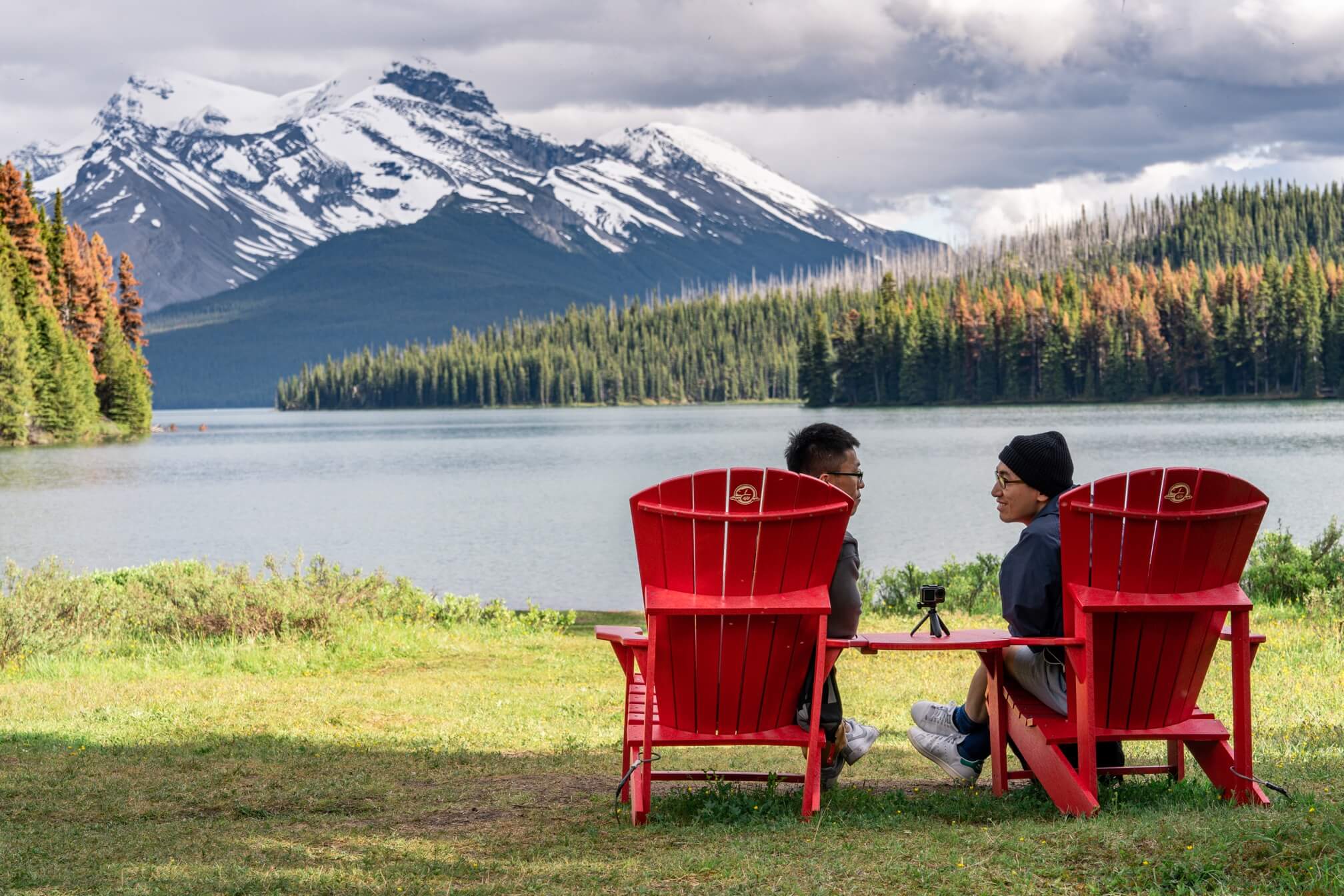 Us. © MX.
Parks Canada has placed Red Chairs around national parks and these are one of the many sets.
Maligne Lake was quiet for 6pm in the summer — too quiet. The sun would not set for another four hours; it was still high up, only softened by the clouds. There were patches of brown and crimson among the trees. Dead as they were, the trees made up for the warmth in the scene, balancing out the Red Chairs.
Maligne Lake was our second last stop in Jasper. We hadn't hiked much; our legs weren't sore yet. This was as close to vacation vibe as this trip would ever get. It'd be all adventure from here.